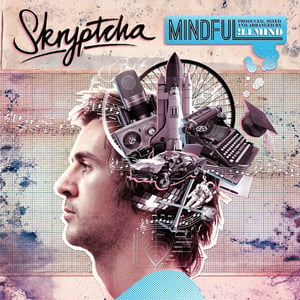 $

20.00
Crafted during the most pivotal years of his life, Mindful takes a considered look at Skryptcha's unique journey. Expertly handled by illustrious US producer Illmind, a long-time favourite beat-maker of Skryptcha's, this dynamic emcee-producer synchronicity is evident throughout the albums entirety. Illmind paints the scene while Skryptcha tells the story seamlessly.
The most comprehensive period of the duo's artistic interaction took place during Skryptcha's visit to Illmind's studio in Brooklyn. Using analogue equipment and processes, Illmind's rich bass lines and homage to old school soul, sets the tone throughout.
Mindful showcases carefully selected guest artists including Obese Records label-mates Illy and Spit Syndicate, and the dulcet tones of vocalists Sam Ackerman, Joyride, Rachael Berry, and Daniel Misfud.
Track Listing
1. Graduation - Feat. Rachael Berry
2. Take Off - Feat. Daniel Mifsud
3. Dance
4. Crash Course
5. The Sun
6. Going Nowhere - Feat. Daniel Mifsud
7. Edge of the World
8. Let It Ride
9. Work Out - Feat. Spit Syndicate
10. 50 Ways
11. I'm Good - Feat. Rachael Berry
12. Goodnight
13. My Way Up - Feat. Illy & Joyride